What's the Difference Between Shellac and SNS Nails?
September 20 2021 – Nadia Stamp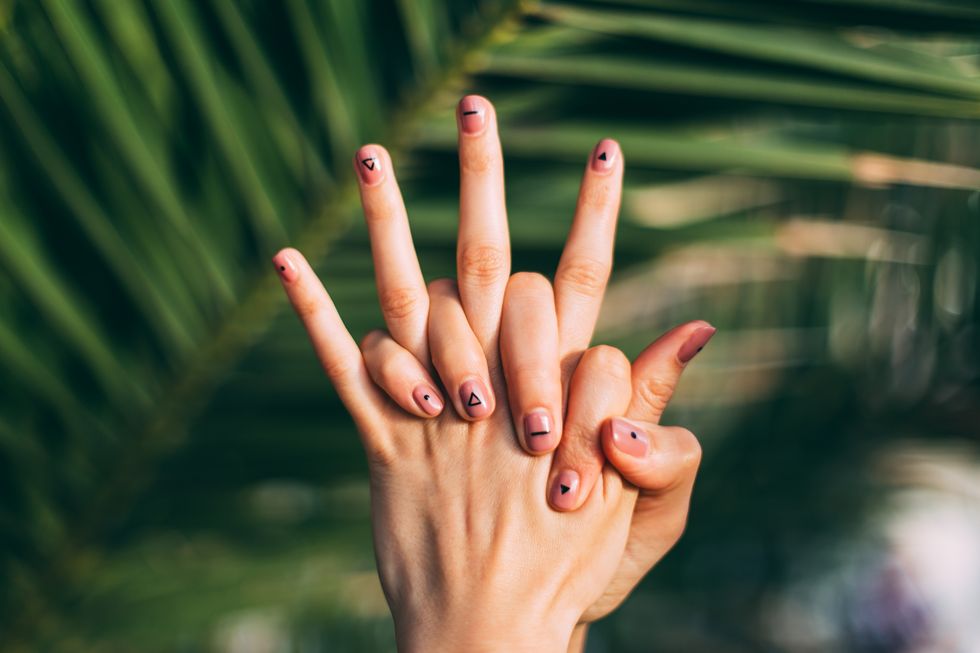 If you're serious about having nails that are ceaselessly on point (pun intended), then it's likely that you invest in a regular nail regime at a salon. With professional nail care now more affordable than ever, and nail salons appearing here there and everywhere, manicures are no longer the exclusive right of the self-made 7-figure boss babe. Now great looking nails are available to everyone. But that can lead to some confusion when there are so many options out there these days. So, in this post, we give you the lowdown on two common nail treatments – SNS vs shellac nails. We delve into the similarities and differences of these methods to help you find the right option to keep your nails looking beautiful and healthy.
Introducing SNS vs Shellac
Long-wear formulas are now the go-to, with the promise of 10 days or more of perfect nails from gel polishes. They offer a shiny finish and can add extra length if necessary. When it comes to shellac nails, CND is one of the most popular kinds and is a combo of long-lasting gel and old-fashioned polish. The gel and the traditional polish unite and fasten together under LED light, making an effect that looks shellac-like. Other shellac formulations require UV light to fasten and cure to a hard finish, and some ladies may feel unsure about the safety of UV exposure to their hands. There's always sunscreen, but why take the risk when there are much safer options on the market, like SNS nails?
So, What Are SNS Nails?
SNS stands for Signature Nail System, and it is a process where a base coat is applied to the nail, then it is dipped into a powder of a particular colour. This happens a few times, to perfect the strength, structure and aesthetic appeal of the nail. If you're talking about SNS vs shellac, a major difference is that SNS nails don't need UV light to cure them, which is a definite benefit. SNS nails are also known by the name Dip nails, as you dip your nail into the coloured powder. So, when ladies refer to SNS nails, what they are really talking about is the dip nail system. It is one and the same.
SNS vs Shellac – The Similarities
There are some similarities between these two celebrity darlings, though, they are both long-wearing and durable, lasting about 3 weeks, both are easy to apply, even if you DIY them at home, and the removal process is comparable – soaking nails in acetone. They also cost about the same when done professionally.
SNS vs Shellac – The Clear Difference
Where either SNS nails or shellac nails can really shine is in your choice of products. Some brands tend to bolster their formulations with noxious ingredients that can cause negative ramifications to your health. At DIPD, we take both your health and the welfare of animals and the planet equally seriously. We avoid nasty chemicals and do not include any animal ingredients in our products, with no animal testing as well. The choice of a quality brand for dip nails also ensures you receive absolutely everything you need in your at-home nail kit to ensure your nails look absolutely rockin'! This includes all tools as well as detailed instructions.
On top of that here at DIPD, we have a strong community of women here to support you, to help you get the most out of your DIPD products. And if you ever have a question, just shoot it through to us, we are always happy to help!
Nadia xoxo