Save up to $75 on the Ultimate Bundle Kit when you subscribe | Free Standard AU Shipping (Min. $30 spend).
Bonding Clear Dip
Regular Price

$9.98

Sale Price

$9.98

Regular Price

$9.98

Unit Price

per
BLUSHING DIP POWDER
Recommended as an add on to any kit.
INCLUDES:
1 x 15g Dip powder (Blushing) 
DIPD has sourced the finest quality nail dipping powder to achieve a beautiful lightweight and natural looking nails. This user friendly system is not only easy to use but can be done from the comfort of your couch. The colour collection has been inspired by forecasted fashion trends.
TIP:
Do not shake the pot before opening as this may encourage the fine powder to spill. Tap the lid before opening and stir with a cuticle stick to make sure colour is even for application. Do not paint your cuticles when dipping as the powder will stick to your skin. 
Bonding Clear Dip powder is recommended to be applied as the first dip powder before your colours. This powder adds a stronger foundation to prevent lifting and chipping. This crucial powder will help protect colour clarity and vibrancy also. 
INGREDIENTS:
Titanium dioxide, benzoyl peroxide, acrylic ester polymer.
DIRECTIONS:
For a detailed step-by-step guide on how to apply DIPD to your nails click here.
PLEASE NOTE: That the above products should be kept out of reach of children. If irritation occurs discontinue use immediately. This item is flammable so please do not store it near an open flame or in high heat. Ensure the lid is tightly sealed after each use. Please always wash your hands before and after use. 
The mother of all dip powders...
Whether to prep your nail or to cap your favourite shade, those who are truly serious about the life and look of their manicure can't go without this expertly crafted beginning and finishing step. Apart from extending the life of your manicure and protecting the nail beneath, this finely milled clear coat will aid in adding a brilliance to your manicure (once the top coat is applied) like no other clear coat from any other line. Say goodbye to cloudiness and hello to a glass like finish!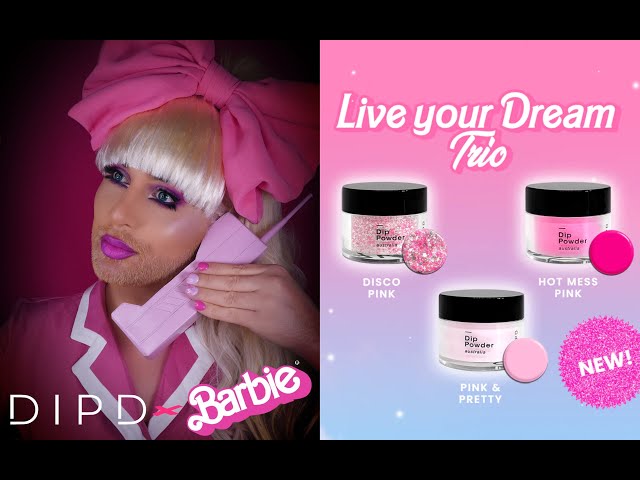 #Nude Nails
I absolutely love the DIPD powder for nails! It has become my go-to for at-home nail care. The strength it adds to my nails is truly remarkable, providing a durable and long-lasting finish that stands up to daily activities. What sets it apart is its user- friendly nature - easy application with professional results. I appreciate the simplicity and effectiveness of the DIPD powder, making my DIY nail routine a breeze. If you're looking for a product that strengthens and is easy to use at home. I highly recommend DIPD - its a game-changer!
Must have
You really can't miss this in your kit. Great as a base, clear capping over glitters or as a final dip to protect colour
An essential to everyones kit!
I love using this as a base under my glitter or a colour with a strong pigment. Makes it easier to remove.
Also use this as the final dip over your glitter to encapsulate it. This prevents the glitter from getting scratched when filling.
100% recommend!!!
Bonding Dip has a grip on my heart
I love using Bonding Dip to create a solid foundation and shape for my manicures. So easy to use and use under each mani.
We gladly offer a 30-day 100% Money Back Guarantee if for any case you aren't happy. Your refund will be processed within 1 business day after we receive the returned products, provided they are returned within 30 days of delivery.
Let customers speak for us