6 Funky Fresh French Nail Ideas For The Holidays
November 11 2021 – Nadia Stamp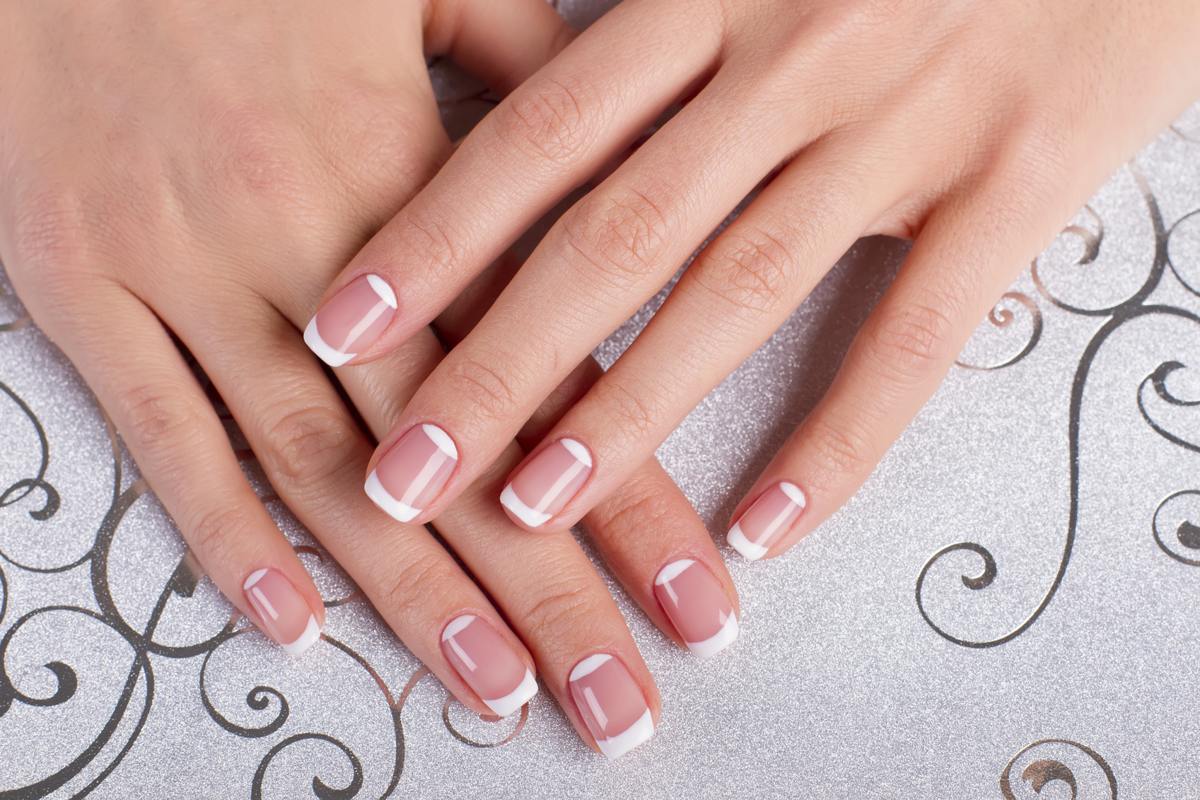 Last time, we took you through our handy-dandy guide to giving yourself a French manicure with dip powder at home, with the help of our DIPD Classic French Starter Kit. Now that you have the basics mastered and your kit ready to go, why not take it one step further and experiment with the wide range of French nails you can achieve? 
The holidays are back in full swing, and you'll need some innovative yet timeless styles to complement your looks for all the parties and events we're getting back to – so here's our rundown of 6 trending styles in French nails that you can easily put together at home, with our Australian made, all new allergy-free formula dip powder shades. 
1. Festive French Nails
We're excited about getting out and about this festive season, so why not celebrate by putting a spin on the traditional French manicure by changing up the colours to look extra Christmassy? With our Double Bundle Christmas Starter Kit, you can do just that. Pick your two favourites from our limited edition range of Christmas dip powder colours, and combine it with our DIPD French Tray, and you're all set to give your nails a touch of festive glam without stepping into the salon!
2. Artistic French Nails
The key to a classic French manicure is getting that perfect smile line along your nude base coat, but that doesn't mean your nail base needs to be left plain. Once your dip powder coats are dry and finished, you can add on small decals or rhinestone stickers in small, artistic arrangements that perfectly complement the simplicity of French nails without going over the top. For best results, try this with different coloured smile lines, especially soft pastel shades – our Lilac Love and Pink Lemonade dip powder shades come to mind!
3. Black Tipped or Black French Nails
Sometimes the best way to put a spin on a classic look is to invert it entirely, so why not swap out the traditional white tips with black? You'll find it makes for a look that has both sexiness and edge without being too intimidating – striking the perfect balance when you really want to make an impression but want to remain true to you. You can even take it a step further and make the black your nail base colour while keeping the white tips for a truly unconventional look! Try our Black Glow dip powder shade for some extra shimmer to your sleek new French nails.
4. Metallic French Nails
Gold and metallic shades have been taking 2021 by storm, and combining them with the time-honoured techniques of a French manicure creates a look that screams sophisticated elegance. For best results, keep your base nail simple to perfectly contrast the metallic tip; either with traditional pink, or the black nails mentioned above for a truly powerful look. We recommend our Paris Shimmer, Burnish, and Tortoise Shell dip powder colours to best achieve that precious-metal shimmer on your tips.
5. Colourful French Nails With Statement Tip
The most iconic feature of a French manicure surely must be the simple, elegant smile line; it's what makes your nails stand out no matter what the look. So why not try experimenting with different base colours, but keep your tip colour constant throughout for an extra bold appearance? We recommend colourful nails with traditional white tips for a statement that says 'mature but thinks out of the box'. You can also go for black tips, or any bold shade that perfectly contrasts the colours you choose for your nails.
6. French Nails With Asymmetrical Tips
Now that you've got the hang of giving yourself a French manicure at home with the help of the DIPD French Tray, why not play around with the device and use it at different angles to create asymmetrical smile lines and give your nails a playful touch? It may take a bit of practice, but we assure you the results are well worth it! Try it with the traditional pink-and-white French nails, or different coloured tips of your own choice.
Of course, these are just a few of the many different styles out there – but with our range of DIPD dip powder colours and French manicure essentials, the possibilities are endless, and the world is at your fingertips! Deciding to brighten up your holidays with your very own innovative take on classic French nails? Do share your happy snaps with us on social media! 
Nadia xoxo